Because we see you regularly, we're often the first health-care professional to have an opportunity to detect the many health conditions that can affect your mouth, including oral cancer. In fact, approximately 4,400 Canadians will be diagnosed with oral cancer this year.
We conduct oral cancer screening as a routine part of our dental exams. Without an examination, most early signs of oral cancer are hard to detect, and because it's an aggressive form of cancer, early detection is especially important.
If you notice a mouth sore or anything out of the ordinary that does not go away or heal after a couple of weeks, please come in to discuss it with us.
What you can expect
Oral cancer refers to all cancers of the mouth area, so we'll check for sores or discoloured tissue inside your mouth, as well as feel for lumps or irregular changes in your neck, head, face and inside your mouth.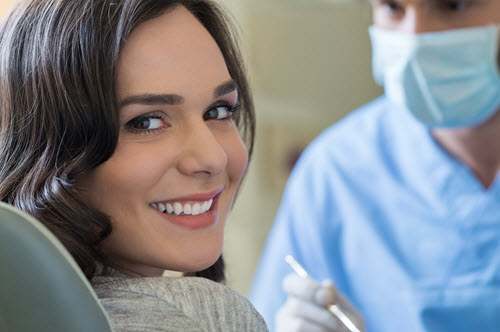 Learn more